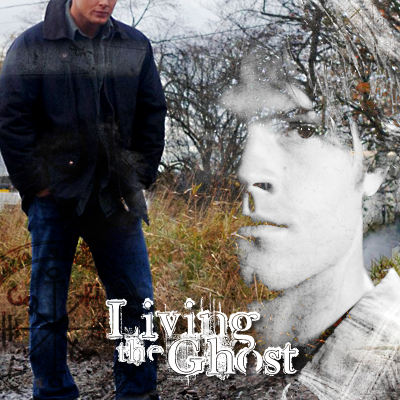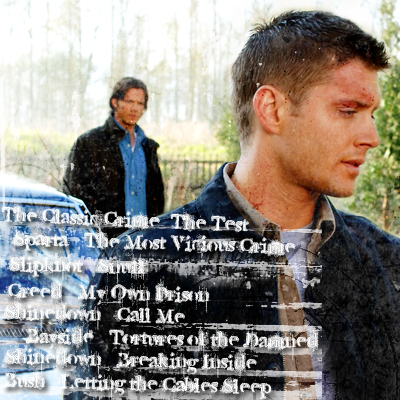 DOWNLOAD @ Mediafire (45.27MB, *.mp3/*.wma, *.rar)

The Classic Crime: The Test
All I can see is as far as my headlights can show me,
and all of the roads look the same in each state that I drove in.

I'm squinting my eyes -- my mind drifting to secrets I'm keeping.
And the long hauling trucks are all parked in their stops, just like luminous ghost to something that once was. The rigs look so empty when framed by their lies, and that's how I'm feeling...



"I don't know when it happened. Maybe when I was in hell... maybe when I was staring right at you. But the Sam I knew - he's gone. And it's not the demon blood or the psychic crap, it's the little stuff: the lies, the secrets."
Sparta: The Most Vicious Crime
Time wore down this passion -- force fed, but total lack of love.
It wasn't enough.
I lost my head at the thought of losing; fell apart when it came to choosing you.
Its time to get it right.
Slipknot: Snuff
I couldn't face a life without your light, but all of that was ripped apart when you refused to fight.
Creed: My Own Prison
Silence now the sound -- my breath the only motion around. Demons cluttering around. My face showing no emotion. Shackled by my sentence, expecting no return.
Here there is no penance. My skin begins to burn.
"They sliced and carved and tore me in ways that you... until there was nothing left."
Shinedown: Call Me
I finally put it all together: that nothing really lasts forever. I had to make a choice that was not mine; I had to say goodbye for the last time.

I've said it so many times -- I would change my ways.
God knows I've tried.
Bayside: Tortures of the Damned
I lived too fast and I loved too much and I'll die too young, but I chose this cup that I drank from -- knew what I was getting into.

But I couldn't let out what I had to keep in.
I'm ashamed of myself and unspeakable sins that I've committed.
Shinedown: Breaking Inside
I don't want to live to waste another day underneath the shadow of mistakes I made because I feel like I'm breaking inside.

You know there ain't no coming back When you're still carrying the past.
Bush: Letting the Cables Sleep
You in the dark.
You in the pain.
You on the run.
Living a hell,
living your ghost.

We need to talk about it, if heaven is on the way.
We'll wrap the world around it.